Remove Our Branding From ALL Websites & Get Unlimited License

"Get White-Label Rights, REMOVE Our Logo & Branding PLUS Get UNLIMITED Client Accounts To Sell Unlimited Websites To Thousands Of Prospects For
Unlimited Profit Potential

"
Our MOST Requested Feature & Most Popular Upgrade To Maximize Profits
Our Previous Members Saw
300% More Clients & Profits


After Having UNLIMITED Web Agency Fortune License
Don't just be a tiny Agency…
Go UNLIMITED and scale this to at least 10X
MOST Requested Feature
REMOVE Our Branding From The Websites
BONUS: Web Design Articles
7 Professionally-Written Web Design Articles for your Agency
BONUS: Agency Documents
Proposal and invoice templates for your agency
Special Early Bird Discount
When You Act Now
If you close this page, this discounted offer could be gone forever!
Make Your Income Potential Unlimited With
UNLIMITED Pro License
PLUS Remove WAF Branding on the Websites
Completely REMOVE Our Branding on the Sites!
Having our branding on the website works for a lot of price conscious Agencies and Marketers, but 90% of the rest invest in our "White Label Upgrade". This upgrade allows them to REMOVE our logo & branding and add their own logo & branding.
It is a total no-brainer and by far our most popular feature & upgrade.
The crazy thing is that we don't stop here though. We're actually just getting started.
Because we like to completely over-deliver, we're also including an UNLIMITED client account license for you.
This will allow you to sign up as many clients as you like, and to sell as many websites as you like. Just imagine the income opportunities.
UNLIMITED Websites – UNLIMITED Profits
Right now, with your Web Agency Fortune license, you're allowed to create 100 websites for 100 clients. It already creates a HUGE profits for you.
But when you're at the Pro level, I'll unlock the license to let you create as many website as you want whenever you want.
When you upgrade to UNLIMITED today you secure a license to use Web Agency Fortune to create as many websites as you want without worrying about any restrictions.
You can sell your services to as many clients as you like.
With millions businesses that don't have a website out there…
…there's going to be no shortage of demand as great website design is something that every business will want now and in the future.
The ONLY limits on your profits would be the ones that you impose yourself.
BONUS – Web Design Articles
7 professionally-written articles that you can publish to your site to gain instant credibility. Below are the article titles:
– Getting Your Business Ready for the Covid-19 Recovery with a Good Website
– Why Do You Need a Good Looking Website In 2020?
– How Much Does a Small Business Website Cost?
– The Impact of Web Design on Your Online Success
– What is Content Marketing and Why You Need It?
– Why a Good Website Is Your Sales Team's Best Friend?
– Why Do You Need a Mobile Friendly Website in 2020?
Let's Recap What You're Getting Today With This Special Upgrade...
White Label License – Remove Our Branding From ALL Templates
Unlimited Profit Potential
7 Professionally-Written Articles for Your Agency
Proposal and Invoice Templates for Your Agency
14-Day Money Back Guarantee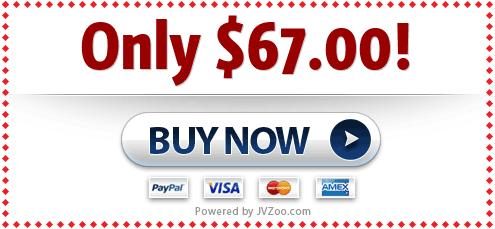 Web Agency Fortune Pro

Will Put You
Miles Ahead Of Other Web Agency Fortune Members
You can get access to Web Agency Fortune Pro today for a one-time price!
I am sure you already know, the potentials of being able to create UNLIMITED websites and work with UNLIMITED clients are VERY high.
Keeping that in mind, we can ONLY offer Web Agency Fortune Pro at a low one-time price for an extremely limited period.
Remember, as a new Web Agency Fortune member, you get to avail this offer ONLY today. This offer is especially being made to the new Web Agency Fortune members to serve as a reward for taking action today.
If you let this offer pass you by and later on decide to get it…you will have to pay much more then.
THIS is your one & only chance to get access to Web Agency Fortune Pro at a discounted price.
So, click below to upgrade your Web Agency Fortune license.
Special Early Bird Discount
When You Act Now
If you close this page, this discounted offer could be gone forever!
I really want you to have a copy of this upgrade package so I am giving you my money back guarantee again!
I am taking all the risk on myself AGAIN.
Within 14 days, if you have any issues with using the product that I can't help you resolve, I will refund every single penny of your purchase.
This is a completely risk free investment in a proven business. I repeat, this is RISK-FREE. It isn't good for your business, you get your money back.
What Are You Waiting For?
Just one website sold and it's already an awesome ROI.
This is a one-time-offer so there is no guarantee it will be here. Plus, we have to increase the price every few hours to be fair to those who got early access to Web Agency Fortune Pro.
If you'd like to invest, get it while it's in the lowest price possible.
Click The Button Below To Get Immediate Access!